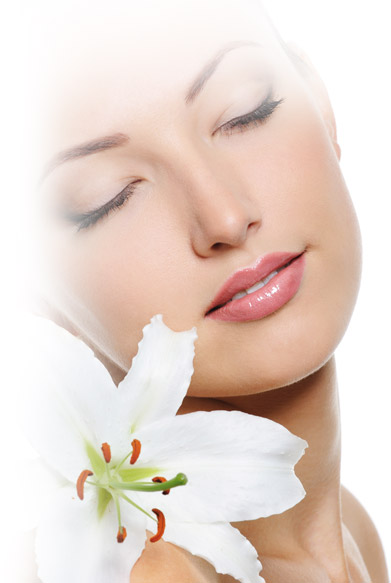 Innovation using plants !
Our line of Bud and Pfaffia healthcare products.
The fruits of our research? Two separate Lines of natural cosmetic healthcare products designed to enhance the beauty of your skin. Don't wait any longer to discover the secrets of our new Gemactive line. With a core component derived from Buds, GEMACTIVE is the epitome of renewal and energy. We invite you to have a look at our Pfaffia-based products as well. Known by some as "Brazilian ginseng," Pfaffia has innumerable health benefits.
Nature's best.
Go ahead, get closer to Nature! Using a wide range of proprietary ingredients, our gels and creams will entice you by their natural toning, anti-wrinkle, and anti-aging properties. The delicate fragrance of each product will enchant you. The softness and lasting moistness of your skin will convince you.
Buds: the Gemactive line
GEMACTIVE is second to NONE in the market. It enhances women's natural beauty while clearing up their skin. The fruit of 30 years of research in phytotherapy, aromatherapy, and gemmotherapy, our emulsions for the face, body, legs, and arms are intended for Women who wish to be in Harmony with Nature, who genuinely believe in what Nature has to offer.
Gemactive: 16 regenerating products
At the heart of this new line of 16 products, a concentrated form of buds with clinically proven benefits. Embryos of the plant kingdom, buds have potent regenerating, anti-aging, and antioxidizing properties.
In other words, GEMACTIVE has a revitalizing effect. It treats pimples and eliminates blemishes. By stimulating the regeneration and normal functioning of skin cells, it nourishes the skin of each woman who applies it.
Buds: their benefits
The study of buds is an intricate life science. It involves an unlimited number of possible combinations. T here are as many different kinds of buds as there are varieties of trees, plants, flowers, …, so imagine the multitude of possible ingredients and mixtures!
Each species of bud has particular benefits: Blackcurrant buds revitalize; Beech Tree buds boost cellular metabolism; Chestnut buds clear the veins and lymphatic vessels; Hazel Tree buds affect peripheral circulation (resorption of edemas in the lower limbs); while the buds of the Linden Tree are known for their soothing effect.
Gemactive: created by a scientist.
The creator of GEMACTIVE is a pharmacist with 3 decades of experience developing cosmetics based on the tenets of gemmotherapy and phytotherapy.
He relies on his expertise to unveil the secrets of both disciplines, connecting what he discovers to the body of established scientific knowledge.